7 Ways Filipinos Can Earn Additional Income During the Pandemic
The coronavirus pandemic has ravaged the Philippines in an unprecedented way. Too many people are infected with COVID19, many Filipinos are displaced from their homes, and a lot of people are jobless. The lack of long term plans to solve the crisis has pushed Filipinos to do odd jobs just to make the ends meet. The light at the end of the tunnel may not be visible now, but don't despair!
The Filipino people are famous for their ingenuity and their creativity to make something out of nothing, especially during trying times. There are many ways to earn money during the pandemic. These are just seven of the few things you can do to secure additional income amidst the COVID19 pandemic.
Delivery Work: Ride Your Way to Earn Additional Income
The majority of Filipinos are currently at home, mainly because of the community quarantine the government has implemented. Most occupy their time with work from home and by adjusting to the new e-learning system.Even before everything burst into an outbreak, delivery services have been running around delivering things such as food, parcels, and personal items from one point to another.
Companies like Lalamove, Grab, and Angkas are in constant need for delivery drivers to do the work for them, so be sure to check them out.
Ridesharing: The Best Way to Travel Around During the Outbreak
Ridesharing is one of the most common services that operated in the Philippines even before COVID19 hit. People nowadays are extra careful when it comes to commuting because even if our public transportation coped with the coronavirus outbreak, the government handles the virus poorly, thus requiring extra protection in the part of the commuters.
Ridesharing companies like Grab are always in need of new drivers. This is a sure-fire way of making extra income, especially if you already have a car. Ridesharing companies take their driver's health and wellness as one of their top priorities, so you don't have to worry too much about getting infected.
Got Something to Sell? Start a Small Business!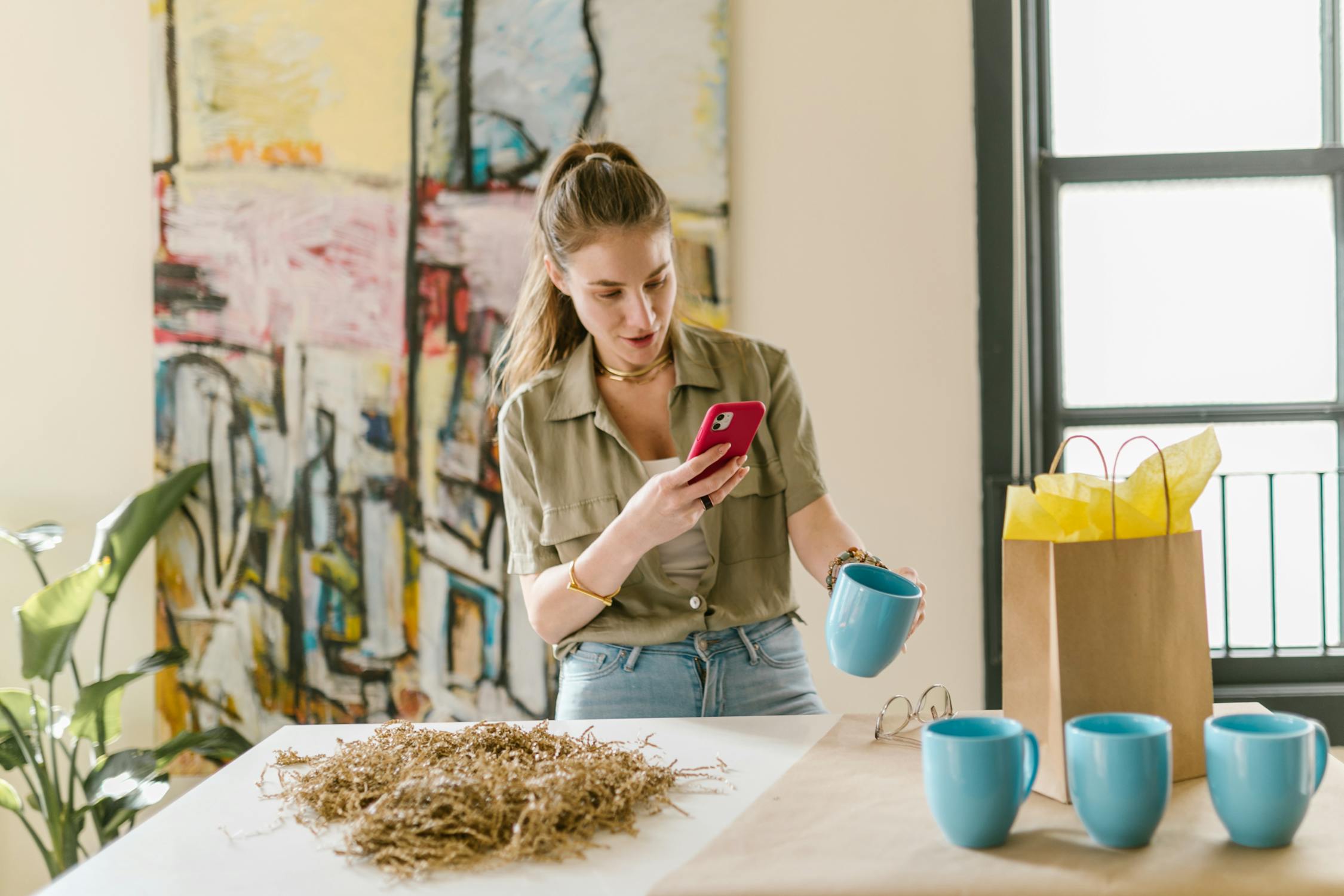 With a lot of business out there closed down, many people have resorted to putting up their own small business online to earn additional income. Ecommerce is booming right now, so one of the best things to do is ride the momentum and start your own small business now.
Facebook groups are the most common marketplace where you can sell your products and services. Foods, clothes, and services are the most common goods sold these days. So if you don't have any idea where to start, consider these options.
Sell Your Preloved and Preowned Items Online Easily
Have you resorted to cleaning your closet because of utter boredom, and found unused, quality clothes that you haven't worn in a very long time? Have you spotted bits and pieces in your baul? You can sell them online!This is the perfect time to open up a resale business and sell unused items such as clothes, books, instruments, and much other stuff that you've been hauling in your cabinets. This is a sure way to earn cold-hard cash while emptying your storage.
You can sell your odds and ends online through websites like Carousell, BuyAndSellPH, and Facebook Marketplace.
Start Freelancing and Experience Limitless Opportunities
Freelance work is one of the most underrated work options here in the Philippines. Little do people know, freelancing provides more opportunities compared to employed work. The possibilities are endless – you can work wherever you want, whenever you want. Isn't that great?You can use your skills to find clients that are looking for freelancers to do their work. If you're great at drawing, there are clients out there looking for talented freelance artists.
If writing is your talent, many clients are hiring writers to help them out with particular niches – whether it be fiction writing, digital marketing; you name it.You just need a good set-up portfolio and the eagerness to work hard, and you'll find potential clients in no time.
You can start looking for freelance jobs on websites like Upwork, Fivver, Craigslist, and many more.
Content Creation: Share Your Thoughts to the World
Content creation is a booming industry with promising results. People are stuck at home watching YouTube videos and reading articles from the internet just to pass the time. This opportunity is something you really need to take advantage of. People love quality content. As long as it's fun, knowledgeable, and relatable, there is no shortage of potential content consumers. All you have to do is make quality content, create a platform, and gather an audience.
Famous Filipino vloggers like CongTV, Will Dasovich, and Ranz and Niana have made a tremendous amount of money from creating fun and quality content. If they can do it, so can you!
Online Learning/Online Tutoring: The New Normal
The COVID19 pandemic has forced learning institutions to shift from face-to-face classes to online learning. This has put a tremendous amount of pressure on the part of the instructors mainly because this is the first time Filipinos have faced a massive adjustment like this. Institutions are in dire need of help and assistance to establish a system that will efficiently help them with their transition to online teaching.
Luckily for them, online platforms like Appkademiya are here to provide much-needed assistance. They offer LMS (Learning Management System) to help institutions manage their learning systems in its shift to the online environment. They also offer instructors and professionals to teach their expertise online with the promise of additional income that will surely help them out financially.
Do you have a skill you that want to teach? Do you know photography? Are you great at speaking and communicating? Sign up to these online learning platforms and start teaching now.
Times may be tough, but there will always be ways to earn more money, especially during these trying times. You just need a little help, some creativity, and perseverance to push through this crisis in one piece.